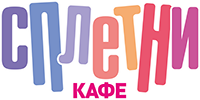 Gossip Cafe - located in the very center of Tiraspol, is one of the city's favorite cafes. Bright interior in bright colors and elegant furniture will allow our guests to forget about the bustle of the city and relax in the company of their friends and relatives.
The cuisine combines dishes of European, Russian and Japanese culinary traditions. We monitor the high quality of products, comply with the principle of seasonality of the menu, take into account the taste wishes and preferences of guests. Our cafe also has a rich wine list, and bartenders can prepare cocktails for every taste.
For business people - a delicious home-made BUSINESS LUNCH at home, the best reminder that the lunch break was invented to reinforce forces before new labor achievements.
A small playground with toys will allow children to have fun and play, and their parents at this time enjoy a cup of natural, freshly brewed coffee.
In the cafe "Gossip" are able to adequately and beautifully receive guests. The cafe is ideal for personal and business meetings, family celebrations and graduations, as well as holidays with friends, romantic dates, or it can become a place in which it will be comfortable to be alone and immerse yourself in your personal affairs. Remaining a fashionable and relevant place, Gossip Cafe constantly surprises its regulars. Here the music plays, the dessert card is updated, new items are added to the menu.